Summer Fun Day 2021
by Carol Neiger
Even though autumn is here we're still daydreaming about our summer in Chicago... 😌💭
As many of you already know, the NeigerDesign team steps out of the office (or, for you pajamajobbers—out of bed) one day out of the year for our annual Summer Fun Day. On this day, we participate in planning new strategies, learn from each other, enjoy fun Chicago activities, good food, and bond as a company family.
Here's what we did for our 2021 Summer Fun Day
We started the day off bright and early, meeting at Paulines in Ravenswood for a team breakfast at 7:45.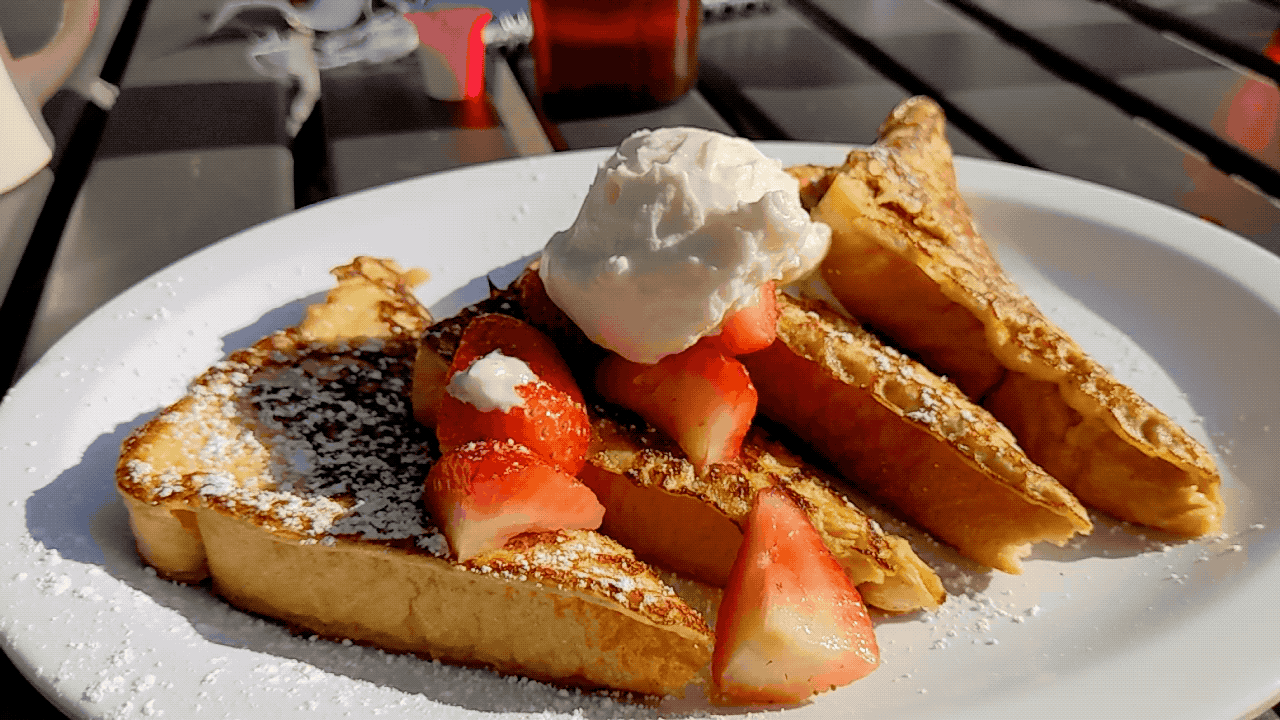 (Mmmm... look how scrumptious the french toast looks!!)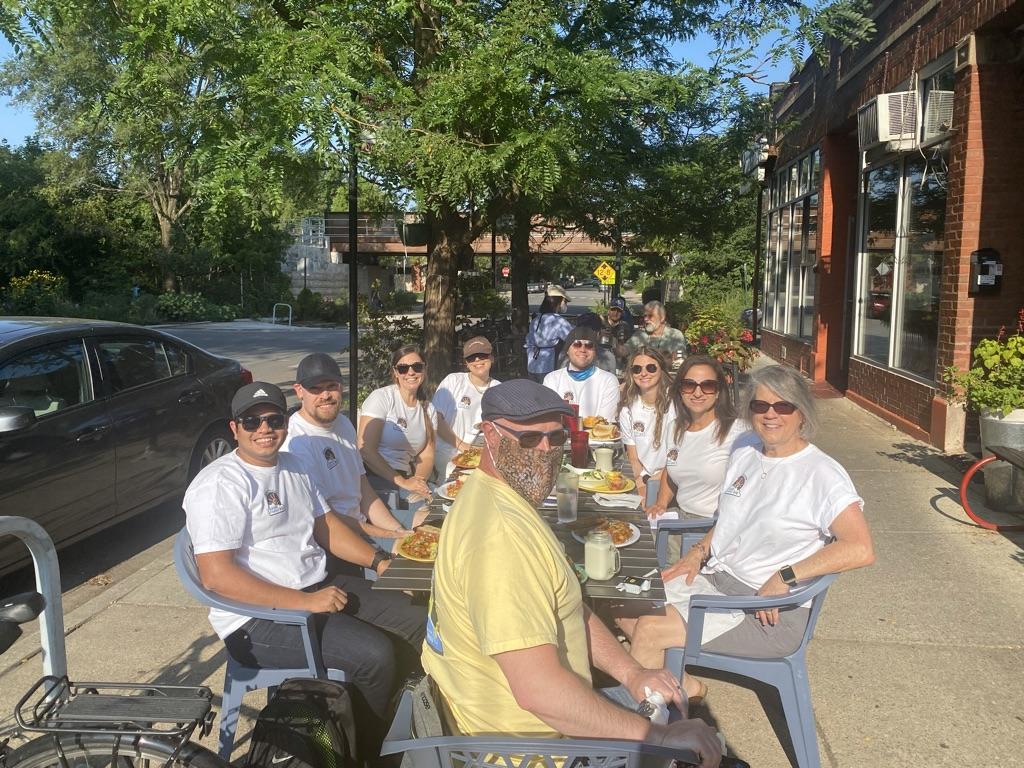 Our breakfast meeting is the power-start session each year where we get both our energy for the day from a great breakfast and education from each of our smart and talented team members! Each member of our team presented a topic which will be featured in our NeigerDesign Blog throughout the year—stay tuned to learn about:
Association Marketing: 5 Ways to Repurpose Content and Drive

More Member Engagement
Making a Virtual Working World Work through Effective Communication
What is a Headless CMS and Why Does it Matter to You?
The Style Takeover of Social Media
Exploring the Design Culture in Your Neighborhood
How to Edit Audio in Your Videos
Seeking Godzilla: Design is a force of nature. Embrace the unexpected.

After breakfast, we made our way over towards the Bryn Mawr underpass and gave our full attention to Cynthia Weiss, an award-winning mosaic artist and painter, for a presentation on her mosaic work in Chicago. Cynthia told the story of the creation of this beautiful, sparkling, masterpiece which was collaboration with professional artists and students. The mural titled "Living 2007" is on the north wall of the underpass, and mural titled "Growing 2008" is on the south wall of the underpass. Cynthia Weiss has been deeply involved in Chicago Public Art for her entire career and spoke about the value of these works —how they enrich Chicago and the lives of the people who live here.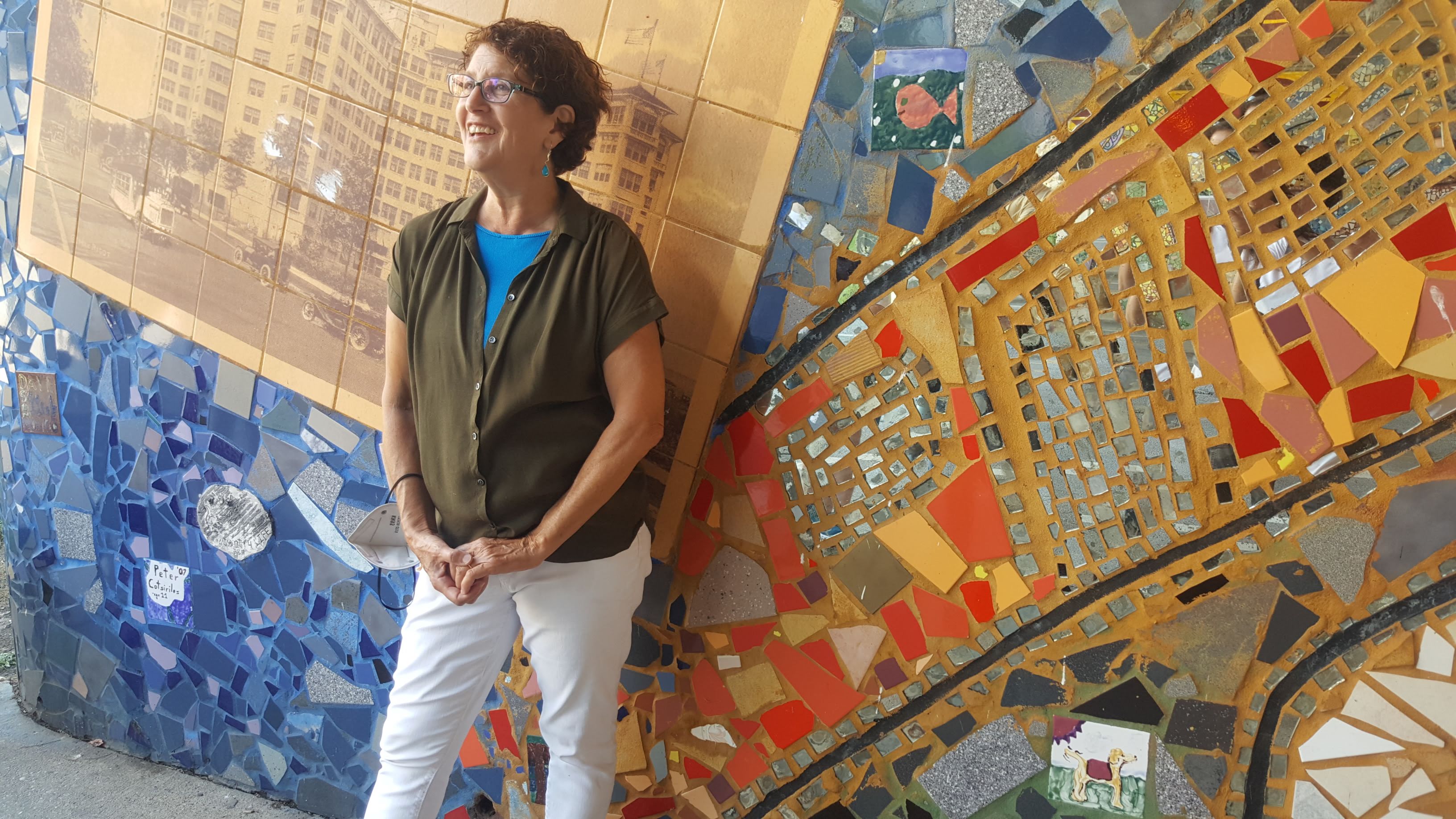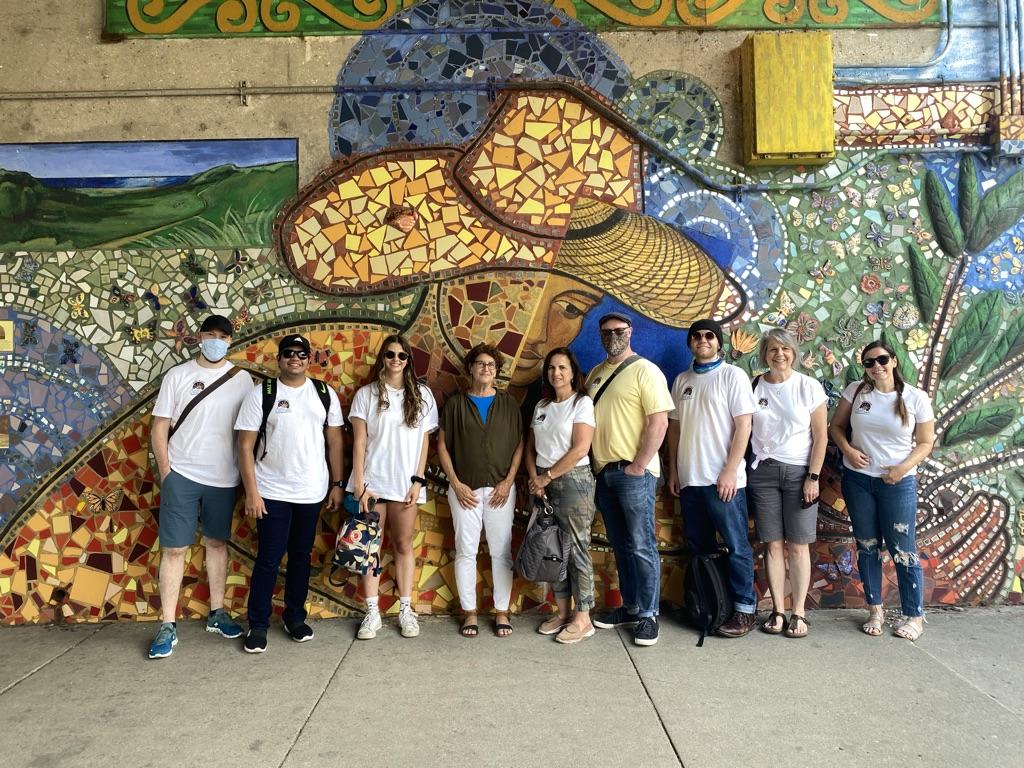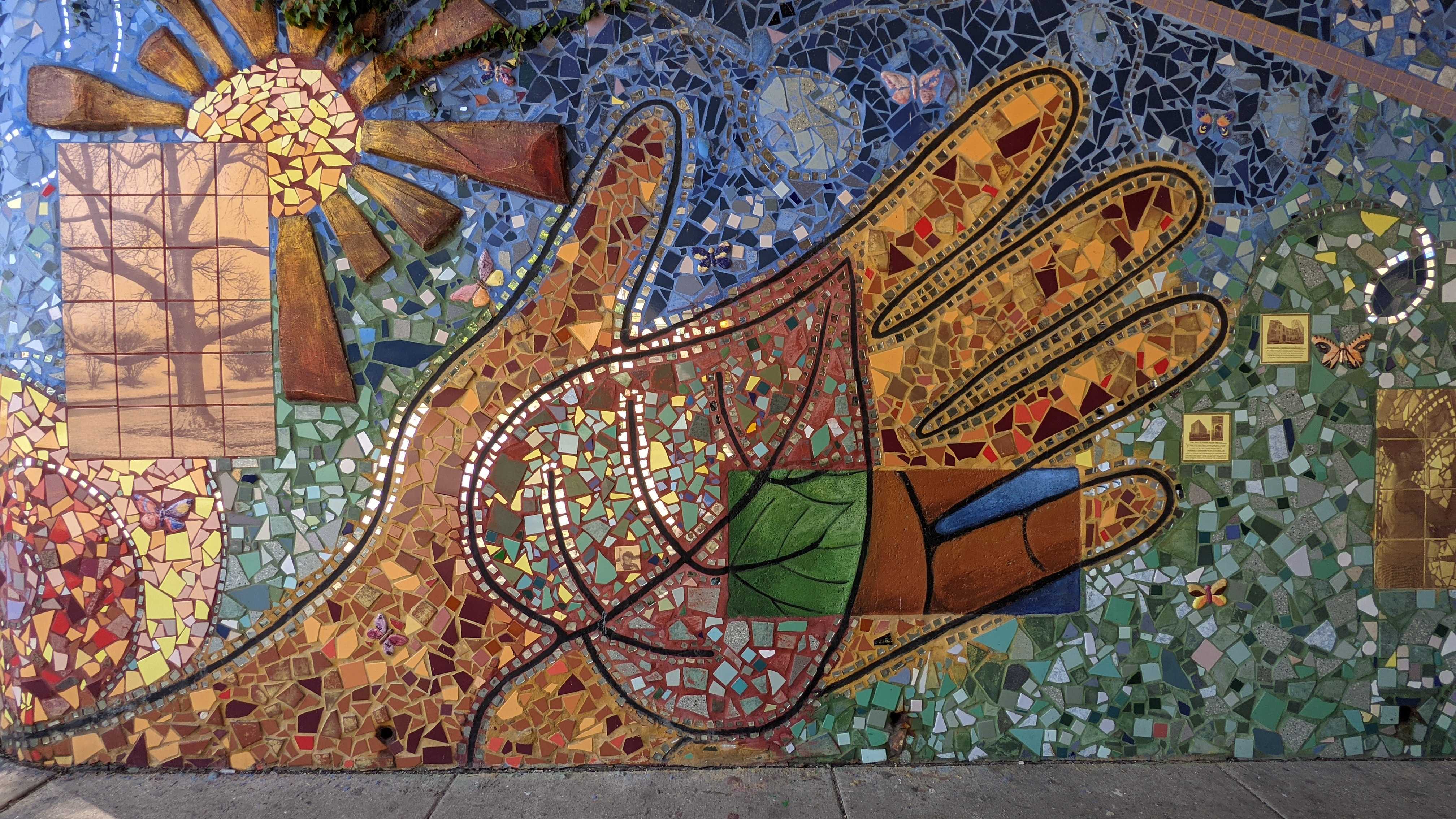 We then trekked on over to the Museum of Illusions to dive into the magical and sensory experience of optical illusions.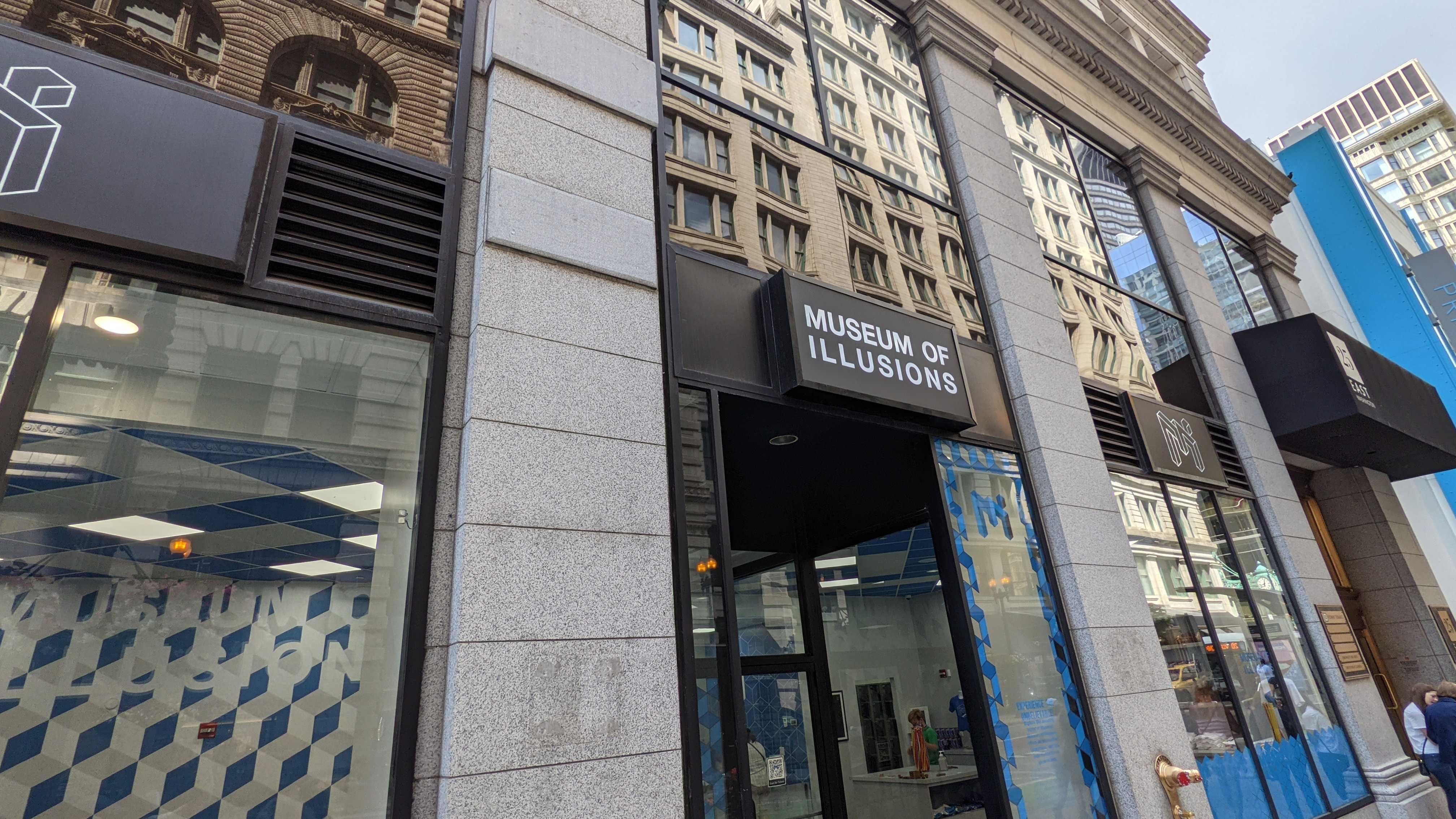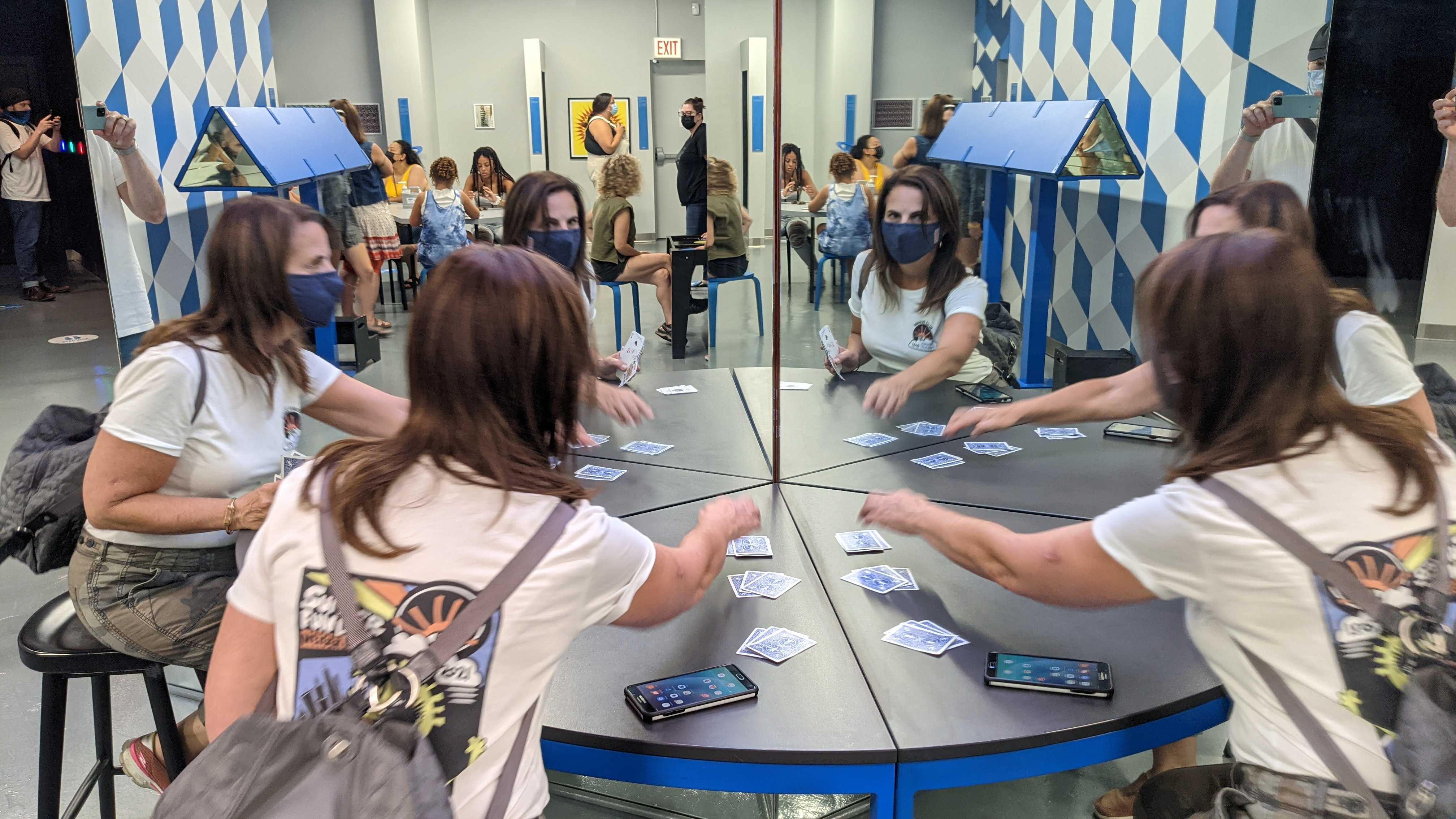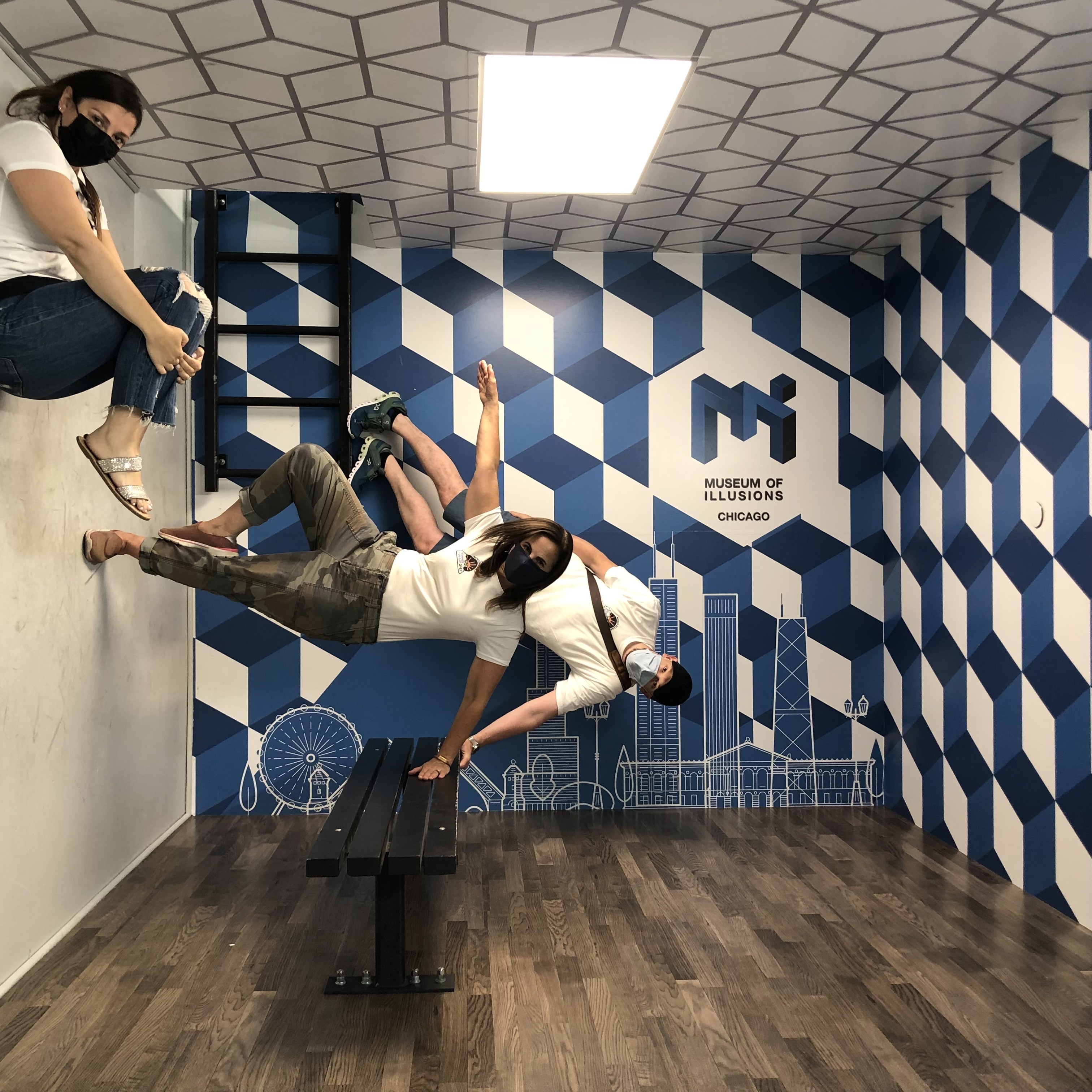 After mind bending experience of challenging our perception we then made our way to the Waterfront Cafe for some tasty lunch with a beautiful view of Chicago's lakeshore.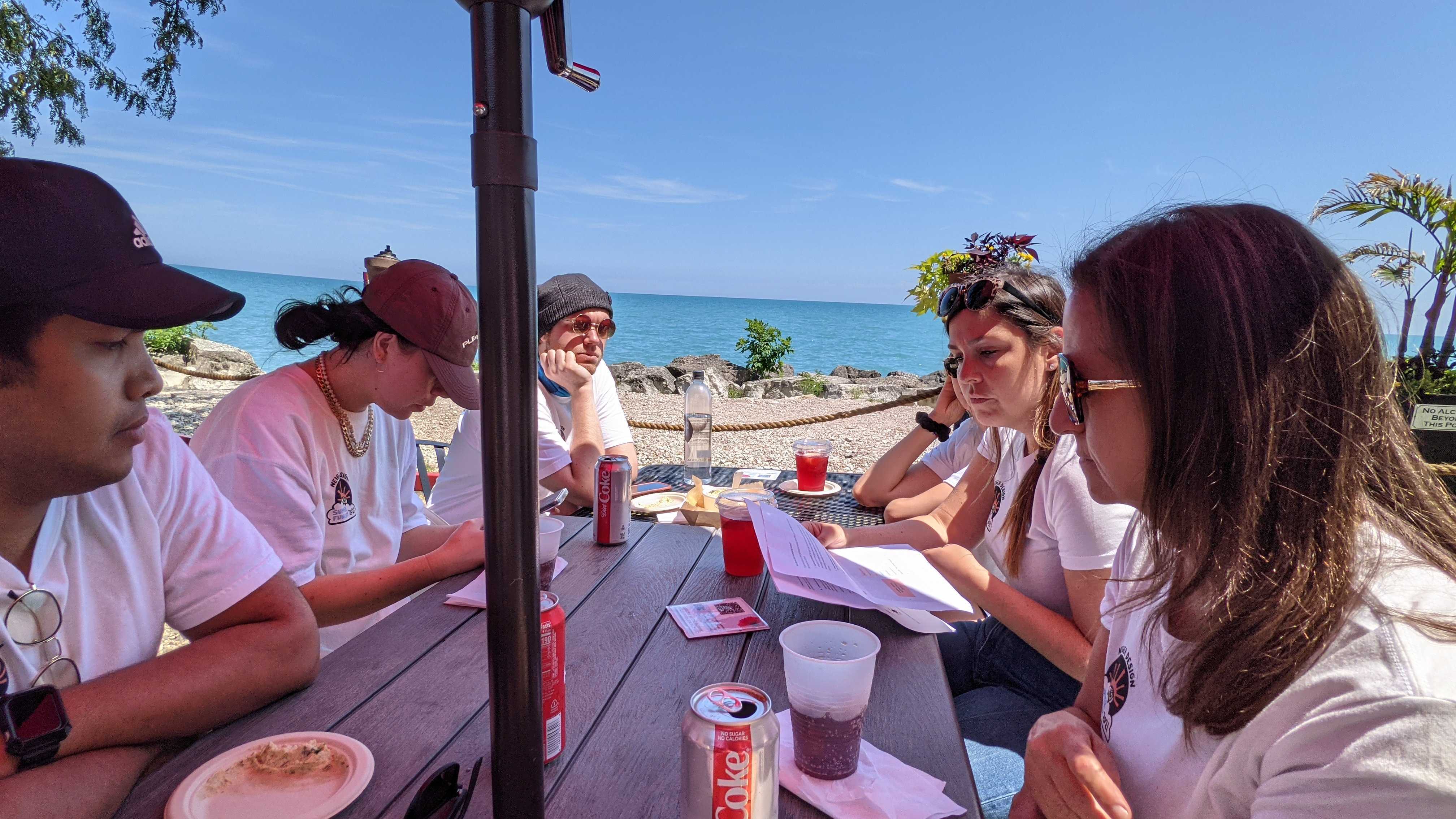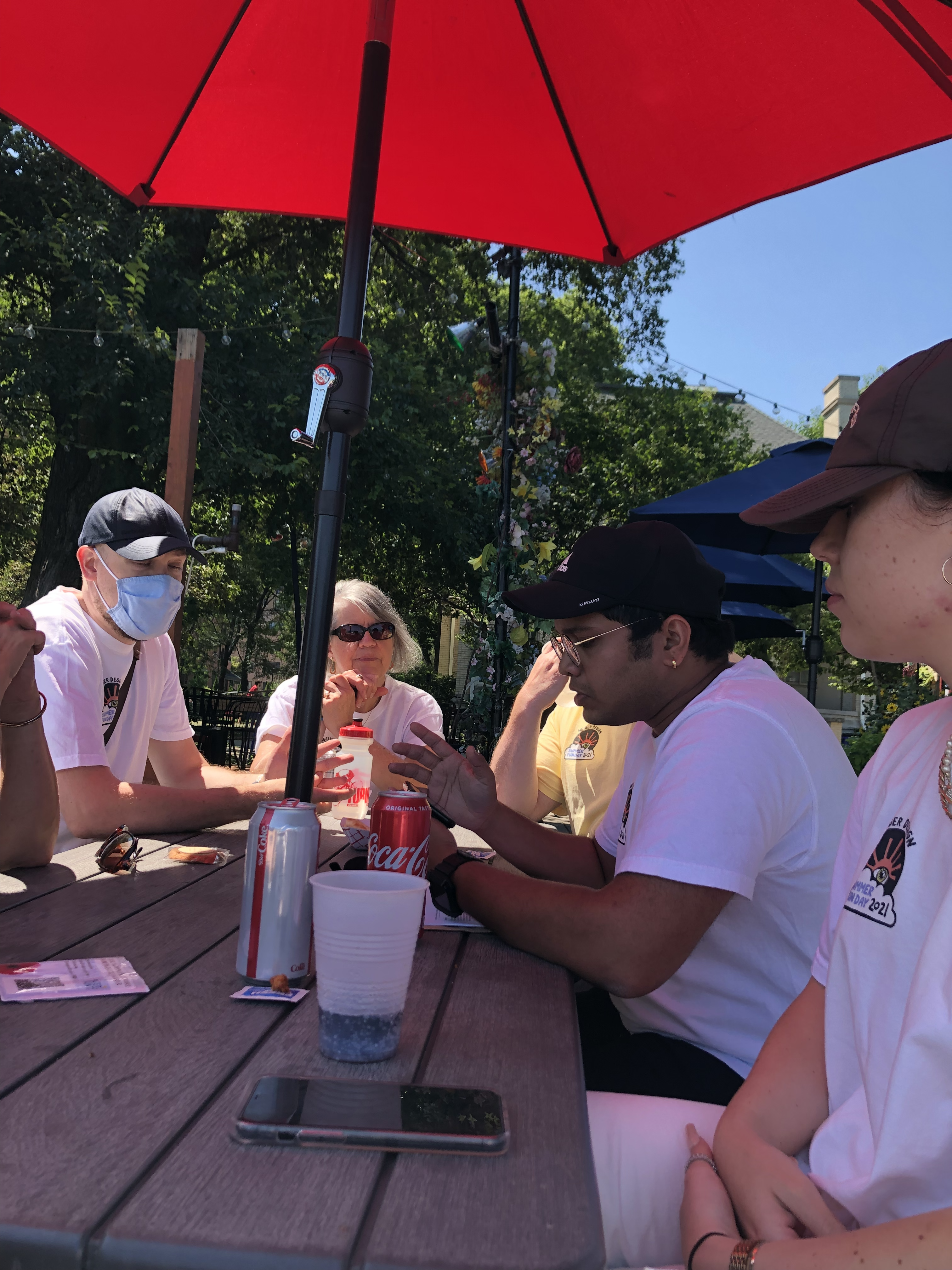 With our tummies full of good eats, we went to the Chicago Mosaic School for a crash course in mosaics. We received a tour of the space, took part in a tutorial on how to create a mosaic—and then, we finally took things into our own hands: we each made our own mosaics.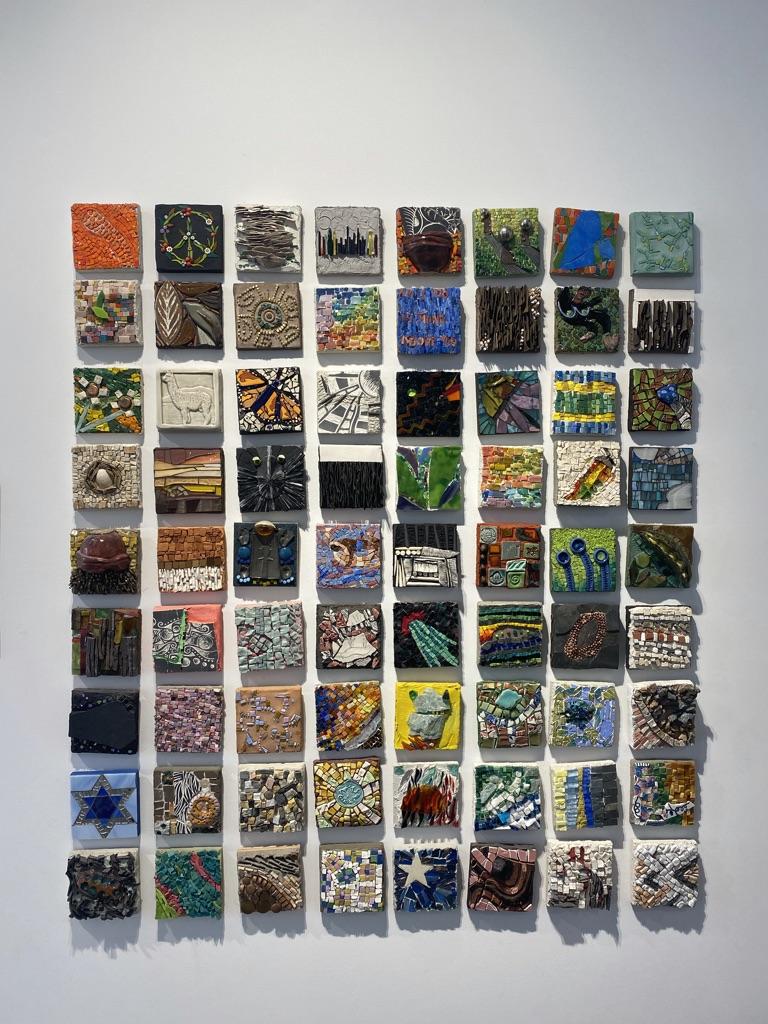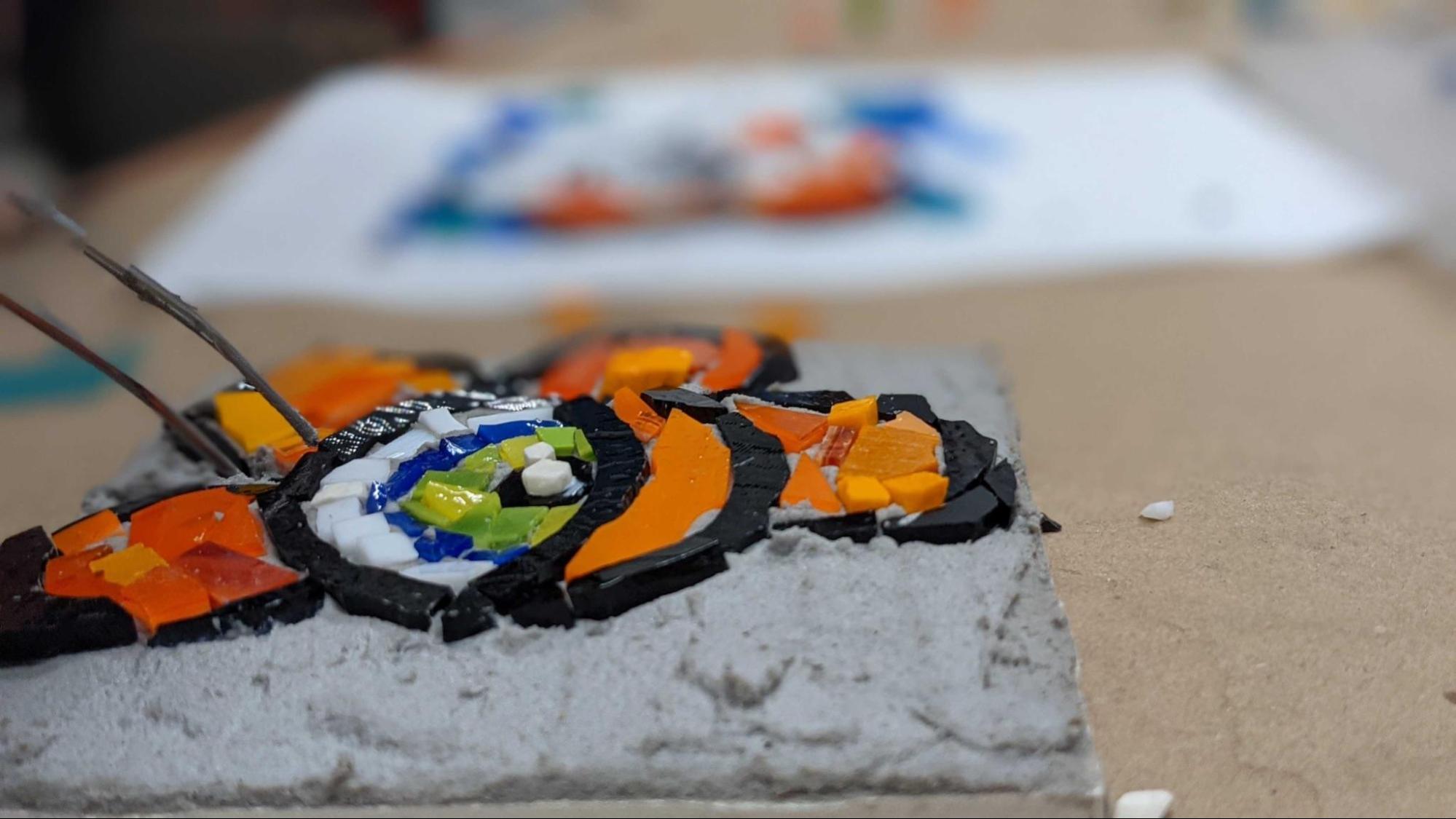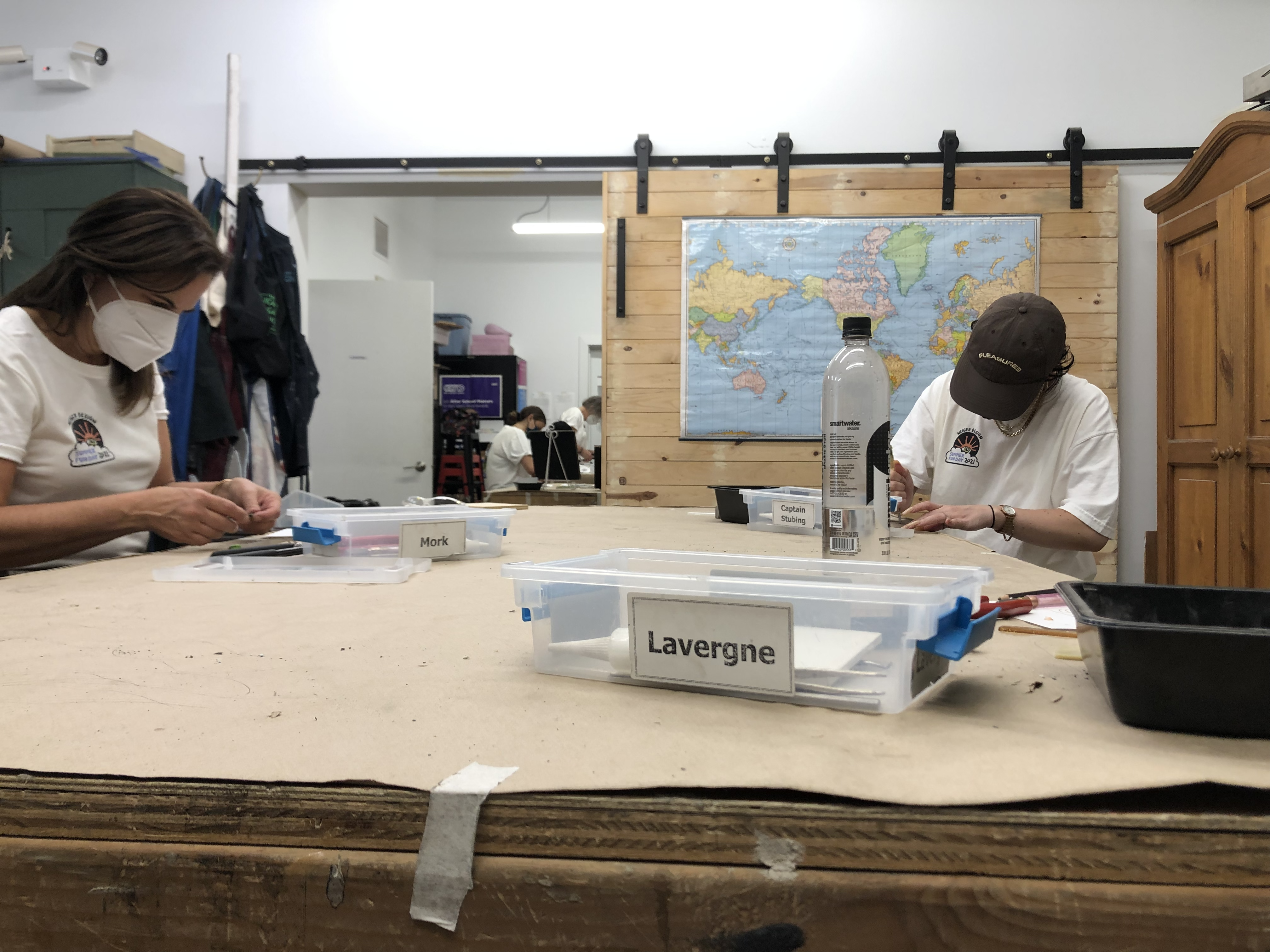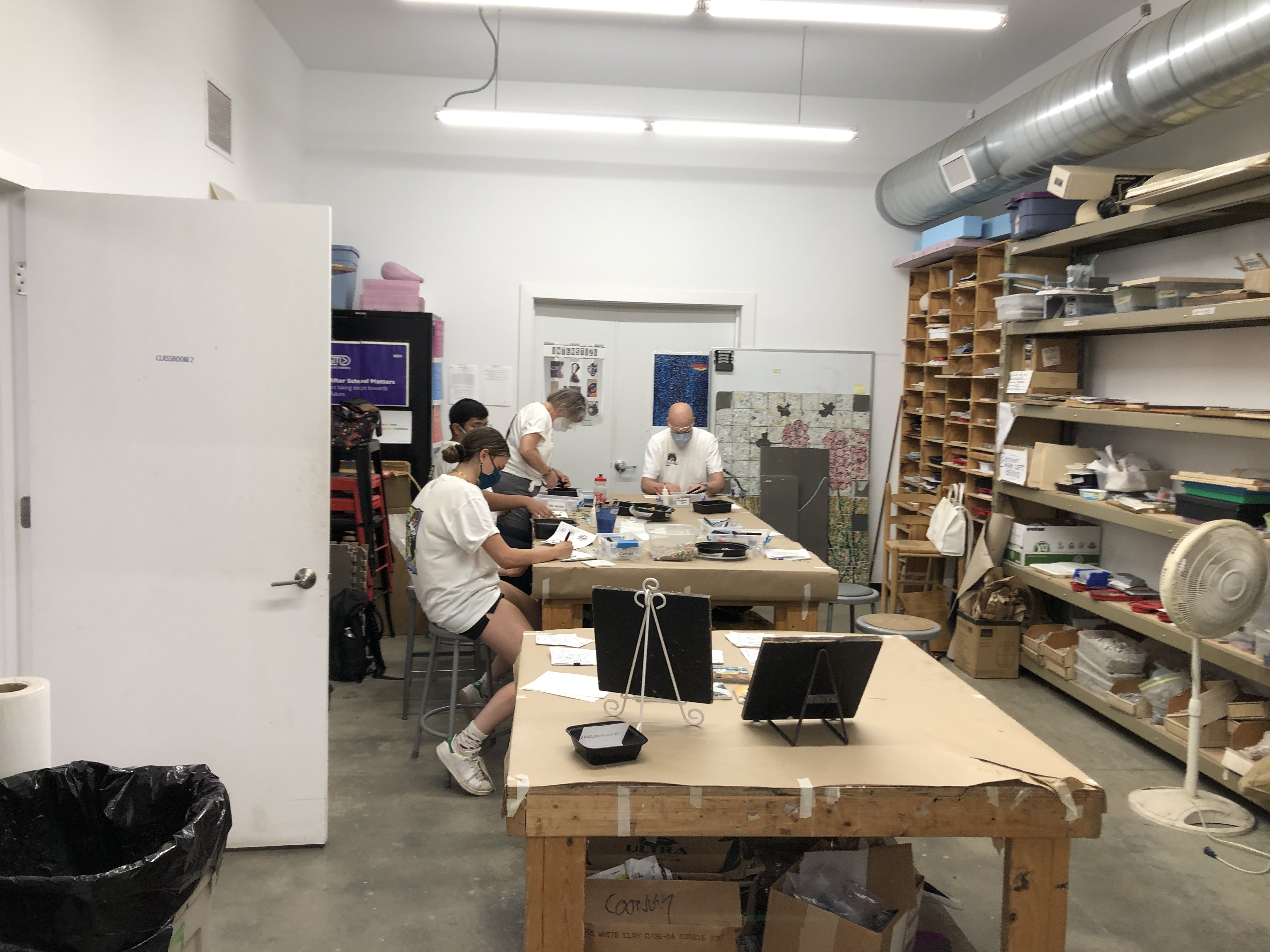 To end our day of fun on a sweet note, we headed on over to Lickety Split for some sugary sweets and ice cream! 😌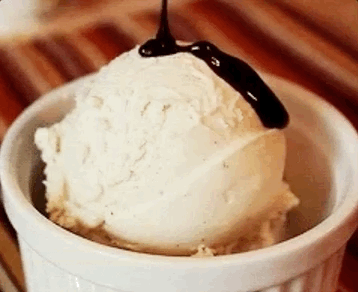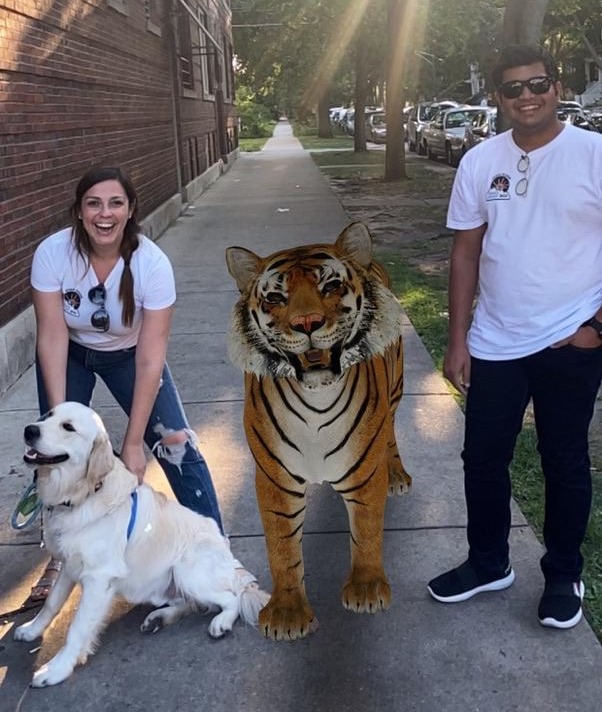 We even got a surprise visit from Stephanie's furry friend, Andy, who met NeigerTiger for the first time. Yes, there was a little jealous scene, so Rutu helped us quiet the tiger with his calm demeanor! 🥰