Summer Fun Day 2022
by Neiger Design
Every year, we emerge from our Evanston studio office to celebrate Summer Fun Day. Summer Fun Day is all about learning, enjoying the company of one another outside of the office, and doing hands-on activities aligned with our creativity and interests. This year's theme was Nature is the Best Designer, which challenged us to take a step back and recognize that inspiration is all around us.
Here's what we did for our 2022 Summer Fun Day
We started the fun a few days early this year on Monday with the unveiling of a surprise Summer Fun Day graphic by our summer Interns, Jennifer Dam and Aubrie Studwell, and then we ventured outside to a park where we made our one-of-a-kind Summer Fun Day shirts. With advice from artist Beth Herman Adler and a little extra help from the sun, we used the graphic below printed on acetate, objects, and nature as our inspiration to create unique Cyanotype shirts, ready to hit the town in style.

First, we had to start the day right with the most important meal of the day. Our breakfast at Cozy Corner Restaurant in Oak Park flew by as we enjoyed listening to our first few presentations by staff members over coffee, eggs, waffles, breakfast tacos, and even some pancakes. We even got a surprise visit from one of our clients, AgeOptions.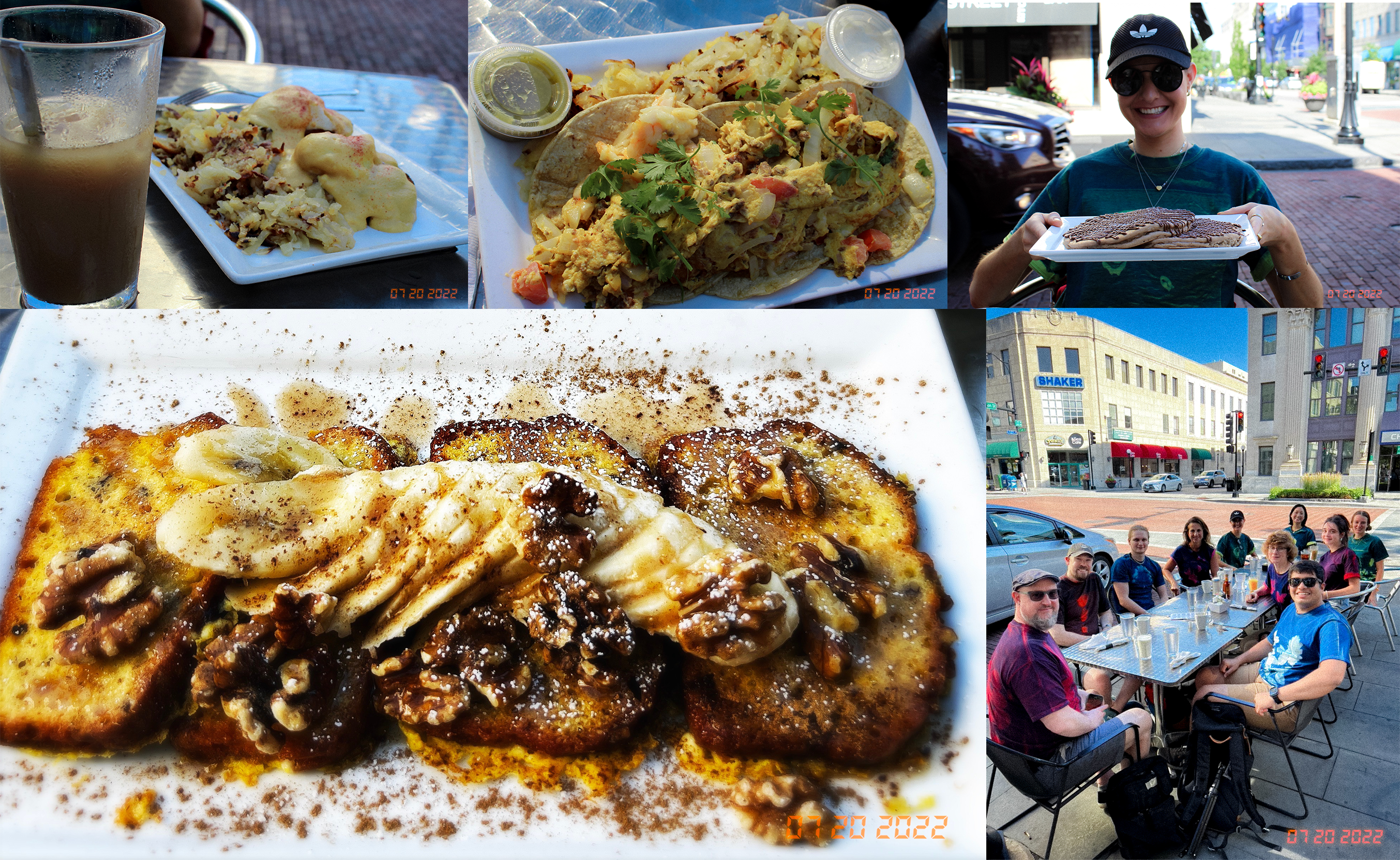 We were excited to receive an invitation to make a quick detour to tour their office across the street. It was so nice to finally meet them in person!

Next, we walked to the Frank Lloyd Wright Home and Studio — perhaps the most anticipated item on the itinerary. We began with a walk-through guided tour of his home and studio where he lived and worked for many years. We gained insight into Wright's creative process, learned about his colorful personal story, and saw how his creativity spilled outside the studio and into his home.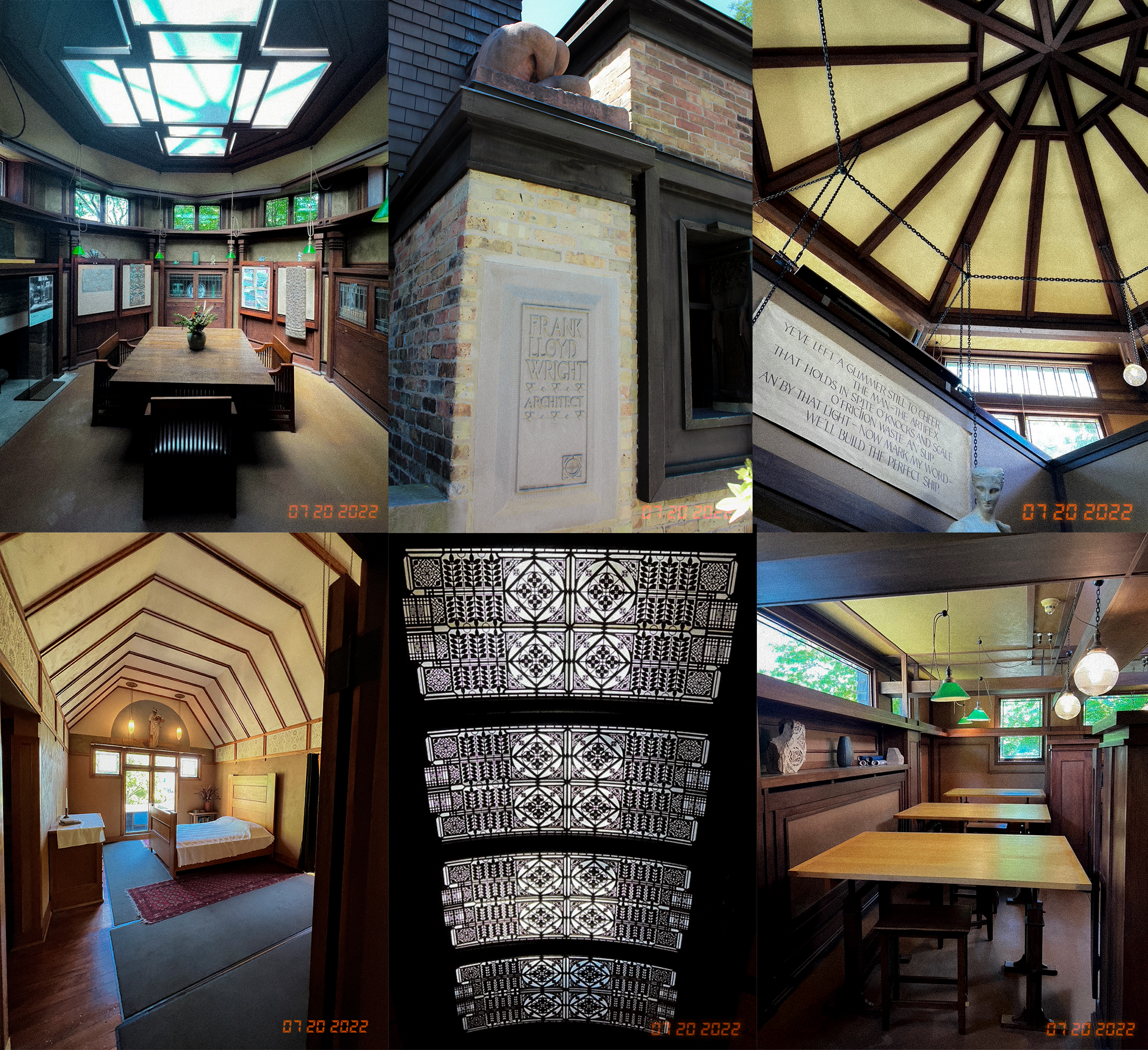 This was followed by a self-guided audio walking tour where we admired almost a dozen more of his architectural marvels within the local community.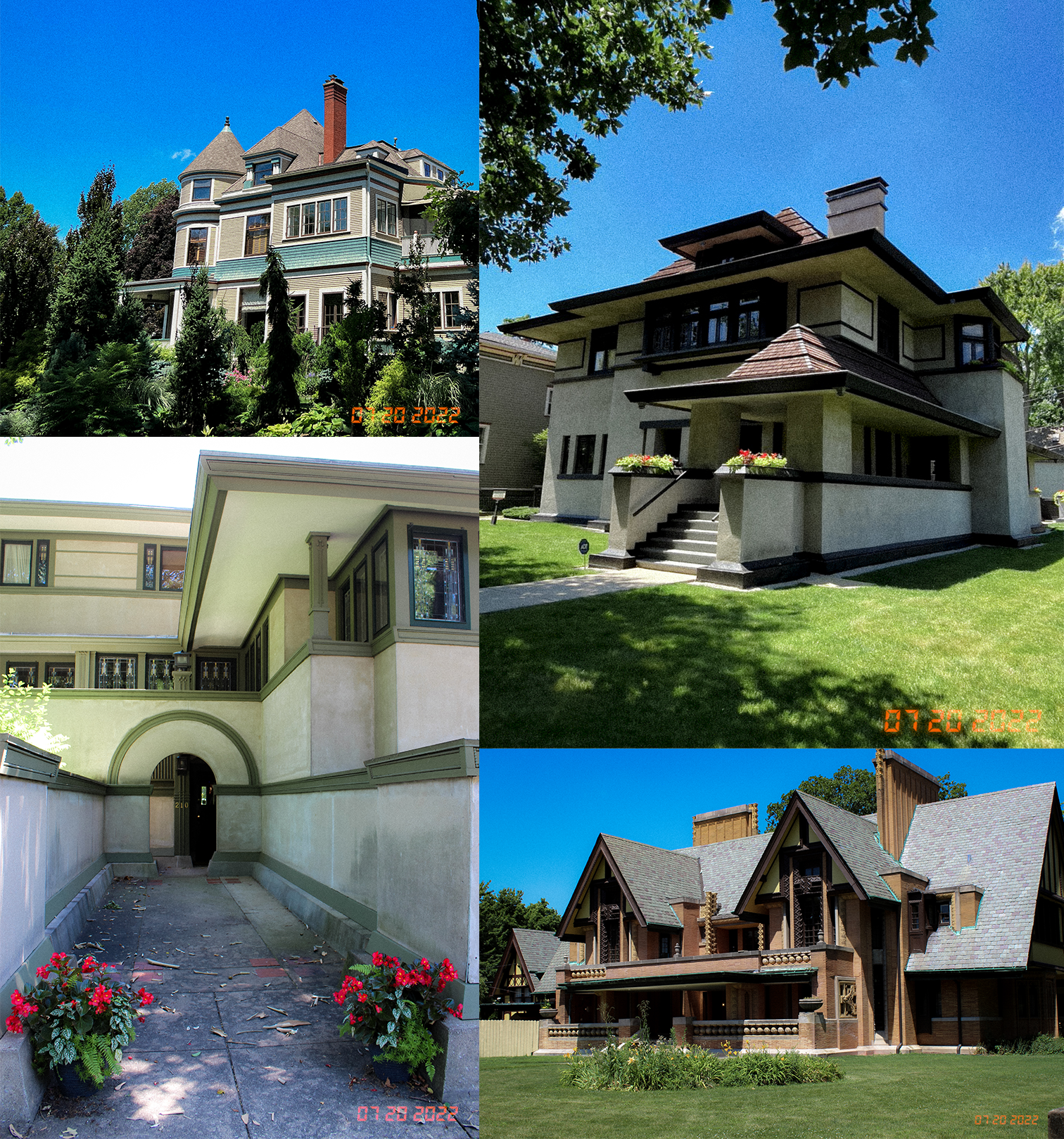 Next, we stopped at Buzz Cafe, where we took a break from the sun and enjoyed lunch. Each year for Summer Fun Day we get to write our own blogs on a topic of choice and share our ideas with one another. There was a wide range of topics this year, and we can't wait for you to read them, so make sure you keep an eye out for our upcoming blog page!
Here's a quick preview of some titles for our upcoming blogs headed your way:
The Importance of Website Accessibility and Inclusive Design
Nature Inspires Design — Biomimicry
Mindfulness: How to Become a Better Designer
Marketing and Sustainability: A look into Music Festivals
The 20 Most Insidious Scams on the Internet
Design a Life You Love — Finding Balance and Creating Your Own Wellness
Searching for the elusive graphic design magic button? Using and creating design templates for non-designers
The Resilience of Media Marketing
Why "WHY" can change your life?

Following lunch, we drove over to the beautiful Oak Park Conservatory where we were immersed in the nature around us. Rutu even made a friend along the way — Sara the parrot.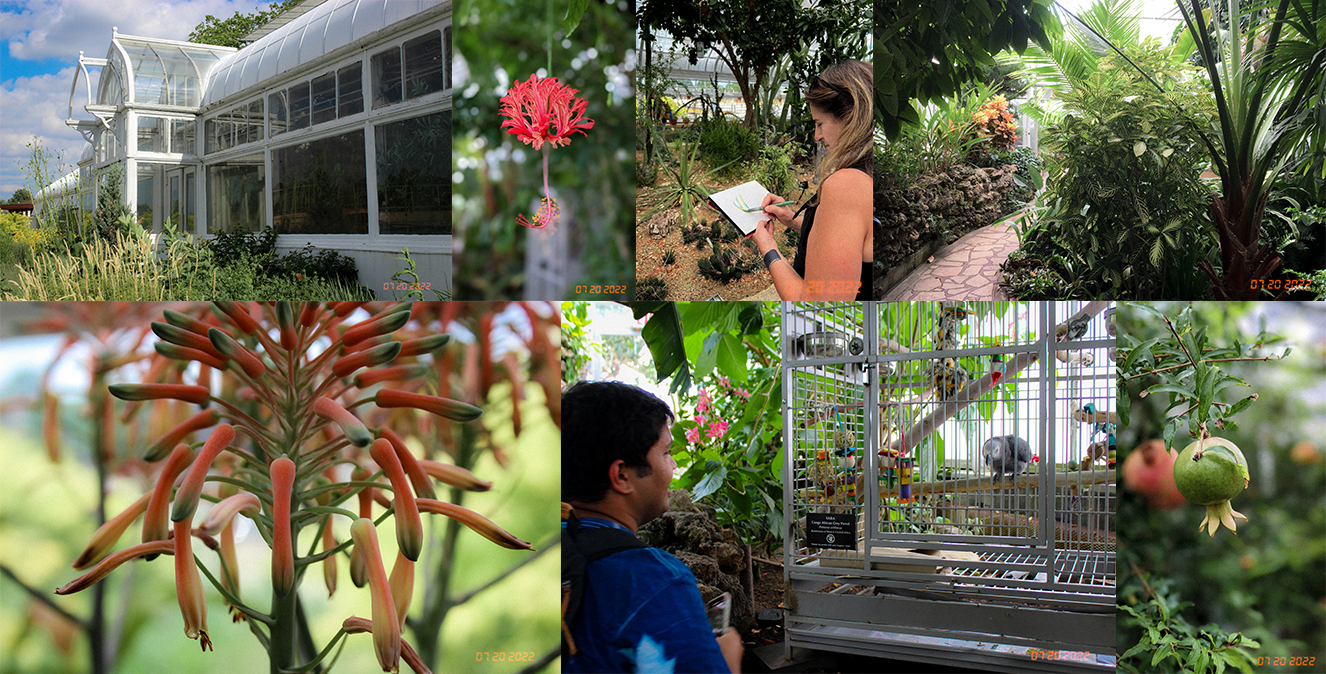 This fueled our inspiration, so we headed to the park and spent some time drawing, painting, and even playing some frisbee to keep the creative juices flowing.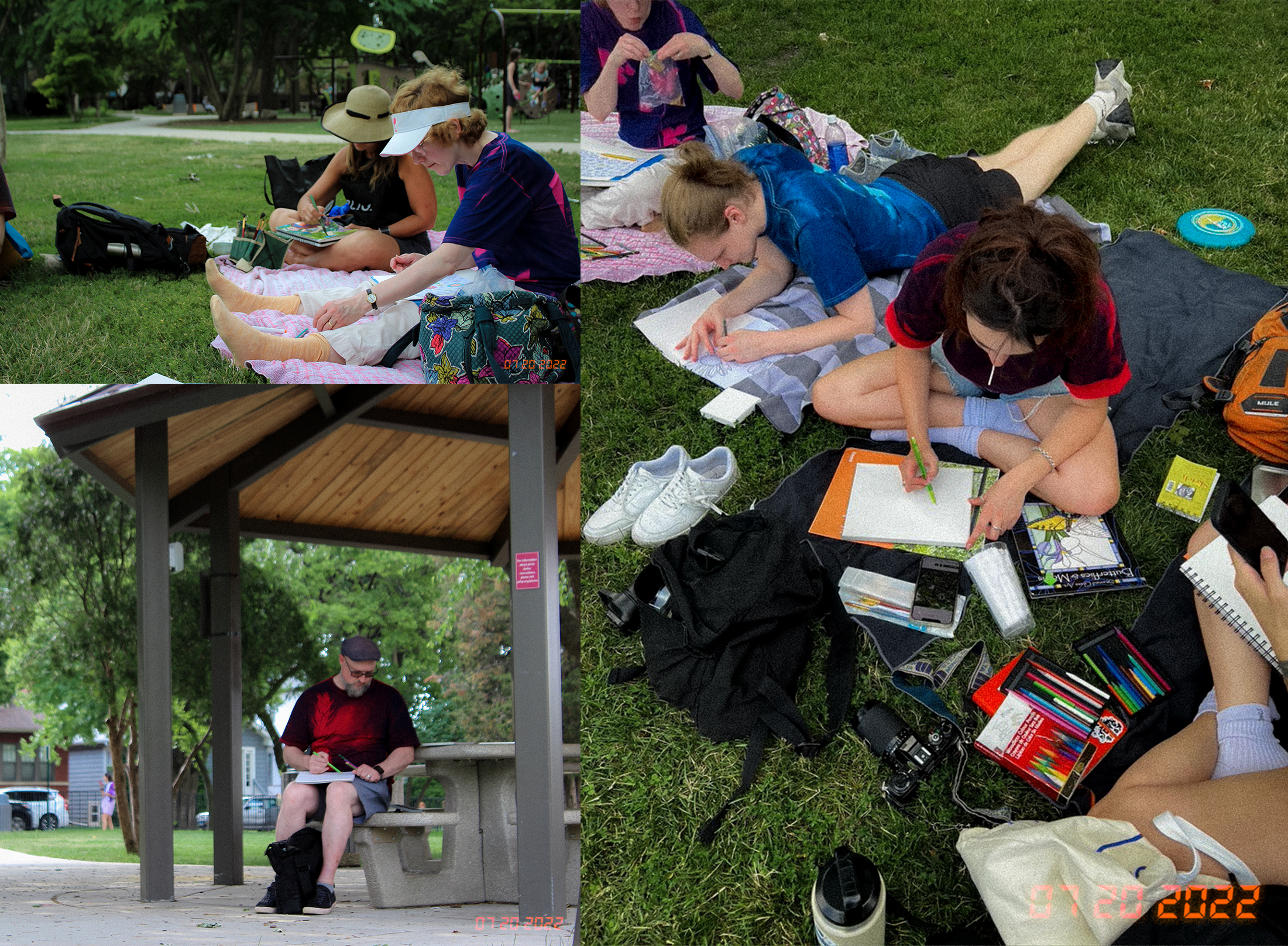 Our final stop was Hole in the Wall Custard & Yogurt Shoppe. We had to end an amazing day on a high note with a little something sweet!